Unlocking the Power of Remote UX Design Teams: Benefits and Tips for 2023
UX designing team working tips remotely can be tough even more so now that it's the new reality for a lot of people. It can feel isolating, uninspiring, and often quite the opposite of the creative vibes you would get for free by being in a studio environment.
Developing efficient teams is all about the individuals on those teams, not the physical space they occupy. Design is a method of solving specific challenges for customers that can be done remotely while retaining a sense of teamwork.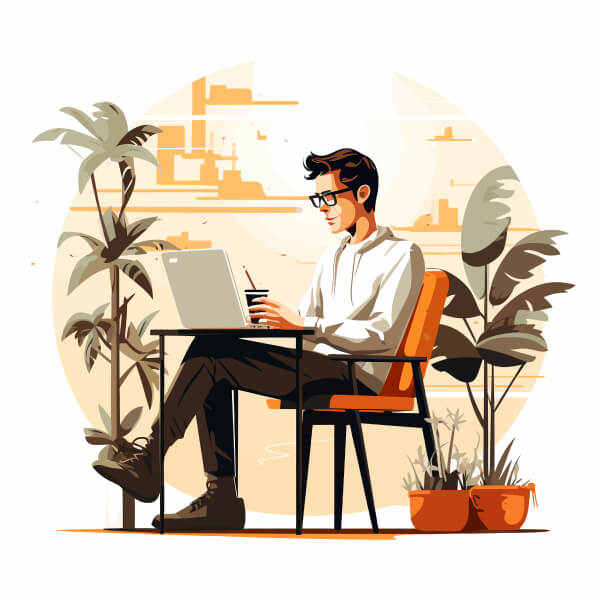 Is remote work effective? Fortunately, there are some easy things you can do to keep things fun and collaborative when distributed by your team. By following these steps, you'll be able to avoid some common pitfalls and maintain healthy communication with your team.
Below are 10 tips for designers to keep them efficient and innovative when working remotely. Coordination is the secret to continuing to run efficiently; you can use remote screen monitoring software to do this.
Communicate with your family in Advance before Starting a Remote Job
You need to make sure that your family understands that you're going to be working from home when you start a remote job. They should know that you're not going to be spending all day on Facebook or watching TV. Your family members will appreciate your efforts and support you during your remote job.
The first step to remote work is to make sure that everyone understands that you're going to be working from home with office discipline. They should know that you're doing it because you want to spend more time with them. Also, tell them about your schedule and when you expect to return.
Find Inspiration
Inspiration comes from everywhere. You don't need to go out to look for it. It's all around us. We just need to open our eyes and ears to see and hear it.
It's not just about finding new ideas, but also about being open to new experiences. You don't need to go out to see things; you can look around you. The internet is full of inspiring content, whether it's a website, app, image, video, or anything else.
Also, you could look at old photos, read books, watch movies, listen to music, visit museums, go hiking, or even take a walk around your neighbourhood. The point is to keep yourself stimulated and engaged.
Start With A Todo List
It is essential for you to list all the tasks that you must complete in a day. Even if you are not a technical person, a designer, or a developer, you must make a list and stick to it.
This will make you a goal-oriented worker. Moreover, you can share the list with your team so that they can track your progress on the assignments. By the end of the working hours, they can compare how good of a worker you were simply by comparing your list and your commits.
So, make your list daily before diving into work.
Choose A Suitable Place at Home
Working from home doesn't really mean working from anywhere. You need a great place like a corner or a room with a good vibe. Finding the right place for you to work is one of the key things to making your work successful.
You must find someplace where the people in your house cannot interrupt you, or you don't have to interfere with their privacy.
Having said that, a study room or a store room seems more appropriate than your own living room.
Talk To Your Family
Work From Home will not work until you realize the hours you will be working should be hundred percent professional, just like you used to do in the office. So, it is natural for your family members to not realize that you are working. That is why talk to them before starting your work so there is no interruption.
It is necessary to communicate with your family so that you can get respect for your working time. In this way, you can balance your personal and professional life.
Those who have pets, also need to cope with the situation.
Stick To The Regular Working Hours
Flexibility doesn't mean you can work anytime. Being punctual to your daily work routine requires following regular working hours. This will help you communicate with your other colleagues. You need to set a schedule for your start time, lunch break, and ending time.
So, unless you get any message regarding a change of time, try to keep your regular working hours. By not doing it, you may mess up your daily work, as well as your company's progress.
Take Breaks When Necessary
I'm sure you do it at your office, so why not at home? If you are working for the same hours as you do in the office, you might as well take the same amount of break. But, only make it happen if that is really necessary. Grabbing a coffee wouldn't kill much of your time. It may boost your work progress.
As a designer, take a break when you are tired or your brain needs to stop working for a while. You may even spend some time with a pencil and draw whatever makes you feel better, though a coffee break seems great in this case.
Don't Miss Any Meetings
Regular meetings are necessary as you are far away from all your co-workers. Everyone needs to be on the same page and meetings are a great way to make that happen. Especially for a design team, when there are so many things to work on, you must attend your meetings to be clear about your assignments.
Try to attend all of them. Surely there will be screen shares, video conferences, and even real-time work. These allow designers to get feedback and do what is necessary on quick notice.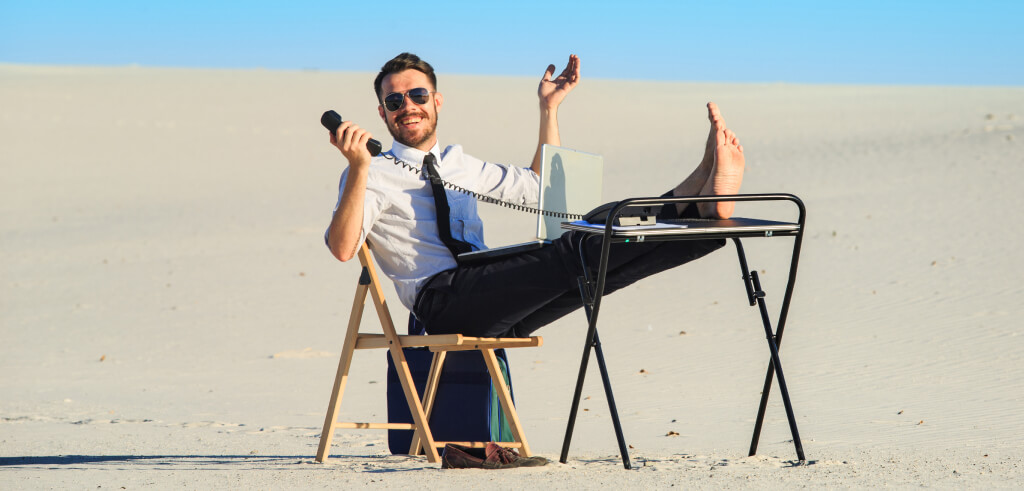 Brainstorm As Much As Possible
Brainstorming is something every designer needs to do when they are alone, or in a meeting with others. When you are working remotely, you need to brainstorm in online meetings. Some tasks may seem hard but with a meeting, you may be able to crack it in no time. 
Remember in the office where there used to be a whiteboard, you can get one on your computer too. There are so many platforms that provide similar experiences for designers and developers to explore their ideas.
Explore The Internet
Well, this one is not specific to the COVID-19 times, but especially during the lock down, you may not be able to gather new ideas from your co-workers or seniors at the office. So, utilize your time as much as possible by exploring blogs, new designs, case studies, and any type of resource that suits your profession.
It is common for designers to face difficulties when working remotely. Especially, work chats or meetings are great ways to make their time easier. Therefore, it is really important for you to keep up by browsing some interesting websites and hearing from other professionals about how they are making their time useful these days.
Always Stay Connected
It didn't take designers long enough to realize that designing is a thing that can't be done alone. You need to collaborate, negotiate, argue, and most importantly, take advice when you are working on something. These times are difficult, maybe staying home all the time will make it more uncomfortable. That is why, it is really necessary to connect with the people that you used to work with, individually, just for advice or a casual talk.
Try to do the same as the time when you used to work at the office. Take feedback on your work, this will bring you a sense of accomplishment. Set a call to review whatever you are working on.
Stay Professional
Most importantly, staying home for that amount of time can really mess up your head. You may lose your taste, find the office work boring, or become cringy in small talk. You should know that is totally normal.
What you need to do is you must put yourself together and try to keep a professional atmosphere as long as you are working for the office. Work From Home can be hard, but you will make it more difficult if you don't make up your mind and be prepared.
Why is working remotely the best way to work?
In these difficult times remote work is a great alternative, also has some drawbacks too. Some might find it difficult to communicate. Their whole effort becomes unproductive. On the other hand, you can enjoy a lot of freedom and flexibility. There is no peer pressure in remote work.
The benefit of remote working
Save commuting time.
More self-determination.
More flexibility.
Excellent work-life balance.
Higher work rate.
Increased inspiration.
Shortened staff adjustment.
The drawbacks of remote working
This can lead to more working hours.
Overlaps between personal life and work.
Intensification of work.
Become habitual of Isolation.
The strain on teams.
Conclusion
We hope you enjoyed our article tips on working remotely for designers as a team. As a team, we know how important it is to stay connected, which is why we would like to share these top tips from our remote team with your team. A lot of people don't understand the true nature of remote work and many designers are left feeling isolated and unhappy in their work environment. So what are you waiting for? Start using these tips to create a better team today!