Unleash Social Media Success in 2023: Essential Tips for Businesses
Social media marketing recommendations and being strategic is the key, especially for small businesses. Large enterprise companies have the advantage of being able to find resources and invest time in their social media marketing efforts. But small businesses need to be more nimble, agile, and creative to compete.
You can't simply throw money at a social media marketing problem and hope for the best. You need to be smart about how you use social media to reach your target audience. Utilizing platforms such as Facebook, Twitter, and Instagram to their fullest potential will help ensure that your small business is successful in its social media marketing endeavors.
What are some tips to improve social media business?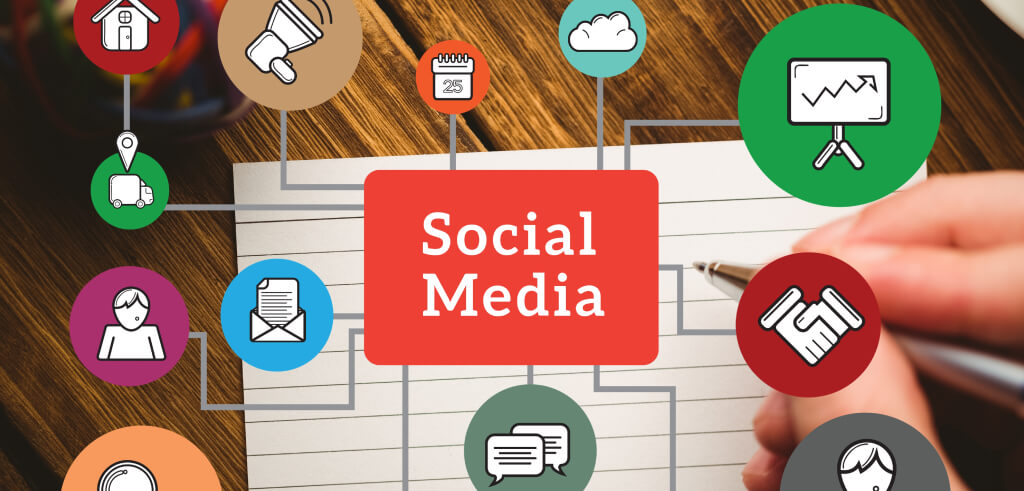 Businesses of all sizes use social media to grow their online followers, presence, and audience.  With over half the world's population on social media, for companies, it has become their need to have an online presence. Although, the number of platforms and their different uses can make it difficult to establish your online brand. But whether you're experienced or just starting, there is always room for improvement. So here are 5 tips to improve your social media skills and successfully market your business:
Define Your Target Audience
 Find The Right Platforms
Create Engaging Content
Use Hashtags
Analyze And Adapt
Importance of social media to skyrocket your small business
In recent years there are many reasons this social media usage has increased. To market your small business yet,  if you're not using social media now is the time to start. To reach new customers and grow your business maybe you are missing out on a huge opportunity.
Social media users have increased twice as in 2017 five years ago. Nowadays there are  4.2 billion active social media users. On social channels, each user almost spends an average of 2 hours and 25 minutes every single day.
Social media platforms are best to promote businesses,  In fact,  52% post once a day and 71% of small-to-mid-sized businesses use social media to market themselves.
Define Your Target Audience
Before starting social media marketing, it's very important to know all the requirements of social media platforms. What type of audience needs your business to visit? 
In marketing information is king. If you know about every little change that is happening in the market then you will be able to take relevant decisions in your favor.
Start researching what the audience needs. Take your time and strategies a plan that can provide the product and the services as per audience needs.
Requirements
Try to keep your business specific
Set obtainable goals
Make sure that your goals are determinable
Need for a responsive audience
Observe your rivals in the market
What is the effective strategy to attract the audience?
Attractive content can convert rival audiences.
 Find The Right Platforms & Run Some Campaigns
Social media is the best place to directly engage with your audiences. The main purpose is to create a satisfactory feeling in audiences' minds. If people will get the solution to their problem they will become your regular viewer. There are chances of failure If you are lacking social media skills.
There are many ways that you can indirectly force your audience to engage with them. You can run a contest, start a campaign, can play games, and ask audiences to do the same. This way audiences feel like they are a part of your brand.
You can even reward them for winning the contests. This way you can ensure that your audiences are with you.
Is it worth running campaigns?
Contests increase the traffic
Increase audience engagement
Increase the range of target audiences.
Create Engaging Content
Try to use graphics and videos as much as possible. It is very disappointing that many of you do not use video in your social media content. People are getting more attracted to audio-visual than only text content. Hire influencers to create video content to promote your business. 
Adding video to your content can increase the range of the audience. Videos can help you to engage with audiences more conveniently.
TikTok is a prime example of how audio-visual is gaining popularity. The year 2019 has seen a major change in video marketing. It is still growing. You can hope to see the audio-visual reaching greater heights in the year 2023.
You do not have to create only video content to attract an audience, you just have to mix up your normal content with the video content for the best results.
How can video content be helpful?
Increase in view time
Increase in audience reach
Highly attractive
Use Hashtags 
It is great if you have a social media account. But, not having social media groups can be a major drawback in your social media marketing. It is because social media groups give you an opportunity in the form of a community forum for your brand, product, and services.
Try to use hashtags for viral videos related to your content. It will increase the opportunities for discovery and exposure. 
It is a great place to one-to-one talk with your audiences. You can talk with them, you can ask for their reviews, can solve their problem individually, etc. This way you can gain their trust and make them loyal to your brand.
Advantages of using hashtags 
Increased exposure and discovery
They also promote audience interactions
Another advantage is that they enable competitor analysis
In addition, hashtags can be used for content research
Finally, they can help link digital and IRL campaigns
Analyze And Adapt 
Being flexible in your approach is what social media platforms are all about. You need to have all the information on the market and need to keep an eye on every change.
Staying ahead of your rivals can help you gain more audiences. Keeping pace with dynamic trends and mood swings of the audience can help you to prepare yourself beforehand for it.
Analyze and adapt the latest trend
Facebook stories are a great way for people to share their precious moments for others to see.
Virtual reality has been a hot topic this year.
Live videos cannot be neglected in this list.
Conclusion 
Social media has changed the business world in ways that weren't even imaginable years ago. It is becoming more and more important day by day as it has a huge impact on business growth. If you're serious about growing your business with social media, you need to think strategically and plan. Companies that take advantage of online marketing channels like social media are likely to outperform their competitors. In 2023, businesses that don't have a solid social media strategy in place will fall behind.