Crafting an Effective Social Media Content Plan: A Step-by-Step Guide
Looking to spread your message on social media, but not sure where to start? Consider this Step-by-Step Guide to Plan Your Content For Social Media. Use this guide for planning and executing an effective social media content strategy. Use it as a road map for creating goals that align with your brand's mission, generating valuable posts that appeal to your audience, and distributing content on the right channels. Finally, use these steps to measure your results and continually adjust your strategy!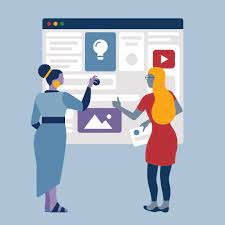 Considerable things for a solid content strategy
Are you ready to start planning your social media content? Having a solid content strategy can lead to incredible success and help you build a strong following. Here's a step-by-step guide to show you how:
Step 1: Identify what goals you want to accomplish with your social media content.
Step 2: Create content that is in line with these goals and resonates with your audience.
Step 3: Choose which platforms are best for distributing your messages.
Step 4: Measure the results of your posts, making sure to take note of what works and what doesn't.
Step 5: Adjust your social media marketing tactics over time to maximize their impact.
Why do you need a plan for social media content?
Creating a social media content plan has many advantages. A content calendar ensures that your audience receives engaging content regularly, and allows you to measure the performance of your posts to come up with new ideas or repurpose what's already working. Additionally, it gives you the flexibility to both timely content and evergreen content that will stay relevant for a long time. You can:
Plan topics in advance
Schedule your posts
Measure results with analytics
Balance evergreen
Trending Content
Anticipate future events
Save digital assets
Monitor hashtags
Start Planning At the Beginning
When you start planning content, plan for a long time. If you plan for a month, that's good. You can just brainstorm using a piece of paper where you will write the answers to some questions like what your audience wants. Or, what are the things that look appealing to your audience?
Hopefully, for a beginner, this strategy might work. But, you cannot stick to it for a long time. Let's see how a good marketer does that.
Make an Early Start
It's good if you manage to give yourself a running start. Planning for the future certainly isn't easy, and it all seems like guesswork sometimes. Anyway, you need to take the stress away from your content. That way, you will have one less thing to worry about. Start a month early so that you get to make any changes if you want.
Conduct Research for Ideas
When you're looking for ideas on what to provide, do research. Content marketing is giving people what they want or giving them a solution to a problem they're having. Not posting whatever you feel like posting that day.
Ask yourself, "How will 'X' benefit them?" and use that as my foundation. So where do you find ideas? Obviously on Social Media!
Content for Social Media Platforms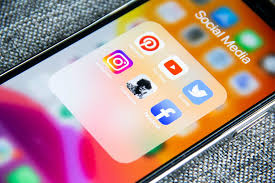 Facebook
Go into various Facebook groups and search for a niche or topic and see what questions people ask, or what struggles they are having in their business. Among these questions, choose some that would answer in the form of a blog. Also, break that post into a few chunks to post on different platforms.
Pinterest
If you go to the search bar on Pinterest, by clicking on it you will see a drop-down menu. Scroll to the bottom you will see a header labeled "trending topics". This is what is being searched at that moment on Pinterest. Do any of the topics fit your niche?
Quora
Sometimes go on a questions forum and search for a desired topic or niche. The search results will populate questions that people have in regard to topics in that niche.
Ask!
Or, you can go the old-fashioned way and just ask people what they want to see, or what they need help on. This is a great way to know what your target audience is looking for, rather than guessing (or hoping).
Revive Old Posts
Another thing you can do is to take old posts/content and revive them. You can change up your graphics, make them more appealing, add to what you first shared, or update your previous information.
Draft your Content
You have done your research. Now, it's time for you to start writing and drafting those ideas in the form of each social media platform. Each platform has its own way of sharing content, so you need to adjust that.
However, you can still use the same information in all of them if not in the same form. Another very good practice is to decide how many times a day you are going to post to each platform. That gives you an estimate of how much content you need to prepare every day.
For brainstorming, use a notebook where to write all the ideas of content. Prepare to share social media profiles. This process usually takes a few hours as I'm planning for multiple channels.
When you're done writing out the ideas, for the entire month, you can go for a monthly review. You don't need to go through some expensive tools, all you need is a Word Document or an Excel Sheet.
Prepare Graphics
Graphics are an important part of your social media campaign. They enable you to become visual and talk to people. Almost all social media statistics show that graphics are a great way to engage more than text. It also plays an important role in converting clients.
You can use Canva to create amazing graphics for your Social Media. It has templates in different social media platform sizes ready for you. All you need to do is sign up and start creating.
Usually, when you are creating graphics, try doing it all at a time. That way, you don't have to spend much time on it.
Scheduling
Everything is all set. Now, the final step is to schedule these posts to be posted at the most suitable time.
You can schedule all your posts at once. Buffer is a simple social media management software that allows you to schedule social posts for various platforms. Whenever you need to sit and schedule all your posts, it comes in handy.
It's good that you use one particular scheduler for your content. The preference must be to keep them all in one place. Moreover, these tools come up with amazing analytics that will help you understand your social media growth as well.
Summing Up
Content planning can be a pain, but if you have a plan in motion, it can be smooth sailing. Once you get the "hang" of what you want to do and how you want to do it, you will shorten the time it takes you to plan your content each month. And when you get into a good rhythm, you will be able to plan your content months in advance.