Why do so many websites look the same? And how to make sure yours is unique?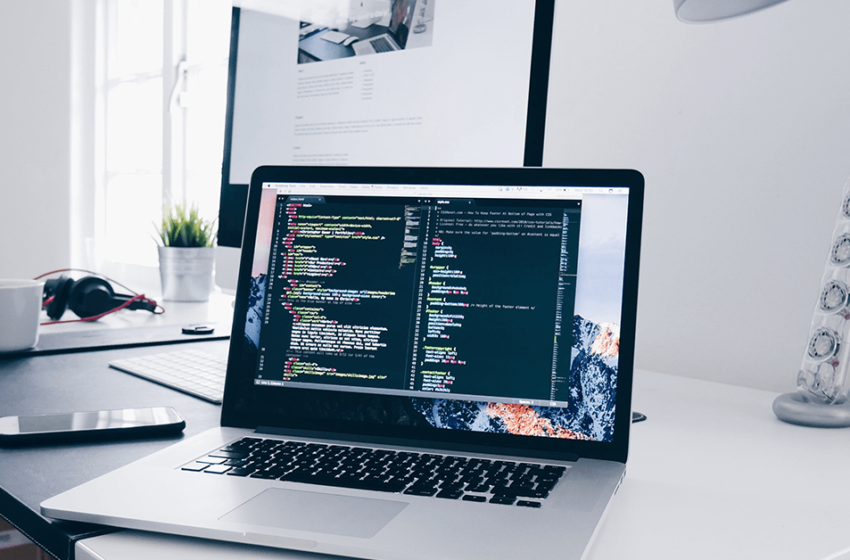 Today, a lot of websites have the same characteristics. Why is that? Will it be a good thing or is it a bad thing? Let's try and figure it out.
This may not come as a surprise to people, since WordPress is the most widely used platform on the web and offers a multitude of free themes and images. If someone has the patience and commitment to building a site, anyone can design a website that looks decent. The same templates also create a great user experience on these sites. Their design and navigation systems tend to also employ similar color schemes and layouts, and they follow well-established designs and trends. As a result, businesses and designers start making websites that follow these trends as well.
It has been noticed that websites are becoming increasingly similar for years now. If you analyze enough web pages, you will see many websites with the same look and feel. Even so, there has been almost no empirical research done on the subject for a long time.
Sam Goree, a Ph.D. student at Stanford, published an opinion piece in The Conversation called Yes, websites do look more similar in May 2020. By studying over 10,000 domains, Goree's team concluded that websites are starting to look similar. Using close definitions of similarity, they identified three points on which all web pages can be compared, namely color scheme, layout, and artificial intelligence attributes. We saw in the paper that the look of web design has been increasing since 2010, despite the code behind it becoming more distinct.
Why should business owners or designers use this approach? Will it make them stand out? Or will they fit in?
No one-size-fits-all answer exists for these questions, so rather than the following advice blindly, organizations need to examine their website from multiple angles in order to better understand how it best serves the business. You have to decide based on to what extent the font, layout, and color palette contribute to conversion and user experience, the image the brand represents, and how your competition views you. You must find a delicate balance between standout and usability—this is delicate enough to take time to perfect.
Why do websites get cloned?
Websites similar in their design can be attributed to general aesthetic trends, which can be found in various forms of creative expression.
Since internet use became widespread in the last 25 years, several design trends have been adopted by most web developers. It seems then that a number of distinct design periods can be defined based on visual appearance, and these include the Rudimentary, the Chaos, the Formative, and the Condensation. Nowadays, web designers follow a number of aesthetic trends, whereas the Rudimentary period was notorious for its text-heavy appearance.
Artists are likely to follow certain rules of the period when creating pieces that look similar. In order to speak of uniformity and originality, then, merely discussing the aesthetic and technological phases of web design in the past would be insufficient. We have to identify the specific features that can be compared with one another to have a strong understanding of how they came about and how they're changing over time. As a result, Goree's team discovered three critical characteristics of a good web design:
navigation menus
visual flavors
media composition
They would have changed depending on current technological and aesthetic trends over time. We could argue that it would continue to change and improve when we adopt new technologies and develop new habits about how we use the web.
There is another factor that contributes to the similarity of sites, which is related to the increasing availability of web design guides and courses that deliver very similar suggestions. These best-practice guides ultimately lead to a tendency for the web to become increasingly standardized, which is leading to a strange homogenization of the internet.
What makes your website unique?
The most important reason your site needs to be unique is that it needs to make your potential clients decide if you are right for them.
There is far more to keep your website unique than simply standing out against your competitors. You may be in a saturated market. Yes, you may want to differentiate yourself from the competition. But in reality, your site isn't communicating what you do effectively if it isn't unique. By moving away from the idea that this is a contest, you will be able to see that you are your own competitor since you are you and you are not someone else's competitor too. Then, when you have successfully built a space that reflects the specific and special way that you can help, you will attract clients who are susceptible to our unique capabilities and abilities.
In order to achieve a unique website, identity is needed first. To create something unique, you have to know who you are. That identity piece cannot be taken for granted. Your website needs to reflect your unique ways of caring. You have unique strengths and superpowers. Your healing philosophy is unique. With these and other identity elements, you can communicate your story on your website.
Trying to make your website look unique will not yield results. Anyone can create a site that looks unique, but the unique thing about it is that it fits you specifically, not what it looks like. When you plan your website that way, you tap into a source of real natural uniqueness.
It is important to keep in mind that your online identity will also influence your website development if your target niche population contains specific traits. So take the traits of those you serve into account as you design your website. We need to pay particular attention to the following two reasons:
Why are clients contacting you at this moment??
what makes you a good fit for them??
You'll be able to create a space where your clients can feel they are heard and where they belong and feel that you have completely empathized with them as they seek your services.
When you know what clients will benefit from when working with you, you can incorporate designs that represent you as well as what specifically will attract clients to you. Unique websites don't have to be created by magic, just
some deep consideration.
It is our hope that these thoughts have been helpful to you and that you have an appropriate perception of the facts.