10 Free PSD Web Design Templates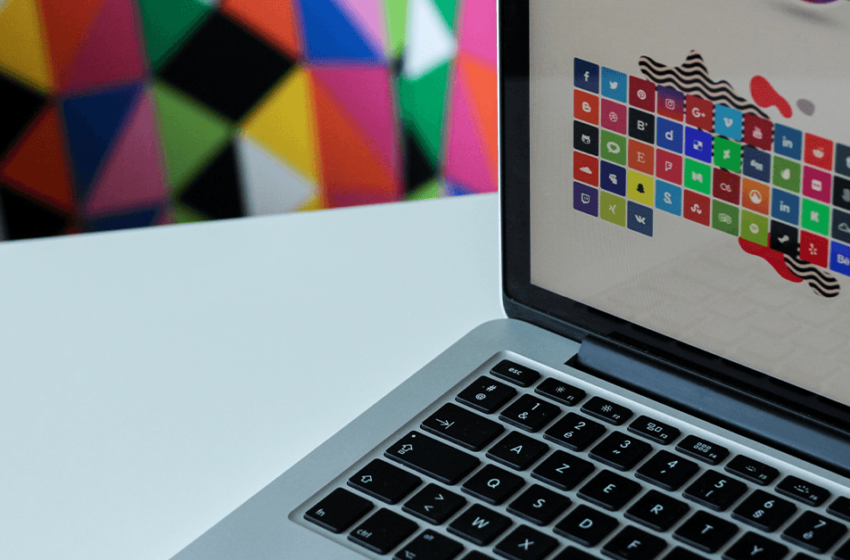 With so many excellent website templates available online these days – for free, no less! Our lives as web designers are a whole lot easier now. Photoshop is one of the most popular design tools for UX/UI designers. Developers are simply thrilled to share more PSD website templates with everyone.
Besides designing your own designs, you can use free predesigned PSD templates (Photoshop format) to build a site. These are useful for users experiencing a temporary deadline or a low-budget project, as well as novice web developers learning new web design techniques.
With a wide range of different styles and layouts included in this collection, we have put together 10 fully-layered and well-organized free Photoshop PSD templates for web design. They are not only on-trend but are also so professional and detailed you will be shocked they are for free to download.
1. Piroll
It's a free online portfolio design for HTML and PSD websites. A very useful pre-made PSD template, Piroll is designed to offer great flexibility for your agency or personal portfolio design. The template was developed by New York-based UI designer Svetlana. This PSD pack offers five samples, well-organized layers for building an MVP, a "minimal and modern" look, and a well-rounded template.
2. Cesis Creative Agency
This Cesis Creative PSD template is made by Tranmautritam, who has become one of the top-selling PSD authors on ThemeForest. PSD templates for freelance designers, freelancers, advertisers, bloggers, and artists. The PSD pack features a simple and delicate design, with detailed creative layouts and bright and modern colors.
3. MoGo
This is an agency-focused PSD template that's free for agencies. Alexandr Korsakov created Mogo, a one-page website template built with Photoshop and released exclusively on freebiesbug.com. Many useful components are included that will assist you in quickly building a site. The PSD pack has a clean and modern design. You will find portfolio and testimonial carousels, widgets for your blog post, and much more.
4. Avenue Fashion
This template is a clean, modern, Photoshop-designed template perfect for a modern fashion store. It was designed by RobbyDesigns, a freelance web designer and UI designer based in Plymouth, UK. There are 6 product pages within this PSD pack, representing a stylish and creative design.
5. Fun Weather
This template is ideal for showcasing weather apps. It can be customized with different elements like different styles, colors, or fonts. It has been designed by young, talented designer Chanieva. The PSD pack offers a user interface that is clean and easy to be tailored to any mobile application.
6. Maker Landing Template
An excellent PSD-based pack that includes Raleway Free Google Font and Photoshop-compatible styles. A graphic designer, Ilyas Aliyev, provides this free Photoshop template for a landing page. The HTML/CSS version can additionally be obtained by contacting him directly.
7. Surfing PSD Template
This is a free-to-use one-page template packed with fully customizable shapes. It has well-grouped layers based on the 1170px Bootstrap Grid. There are a number of benefits that come along with this PSD pack, including a downloadable single PSD file, free fonts, easy customization, and compatibility with Photoshop.
8. Shopy
This free PSD template collection focuses on e-commerce related web-based applications. 3 PSD templates are included in this package, a Products page, Home page, and Product detail page.
9. Snow
The template is an awesome free PSD and HTML website template, ideal for showcasing minimally-styled portfolios. It includes a front page, portfolio pages, and a blog page. This works with WordPress too.
10. Free Portfolio PSD Template
Easily create your artworks using this free Bootstrap website template. It has your website name and title printed on it so you can find it quickly. It also features Google fonts and Unsplash images. It comes with a Bootstrap Grid of 1170px, Free Image CC0, Easy Customization, Fully Layered, and Photoshop Compatible.
11. Space Exploration Web Template
The template Space Exploration is excellent for any revolutionary research, especially research into the universe, which has been designed by Ante Matijaca. This PSD pack includes 1 PSD file and 6+ pages.
12. Oregano Free Website Template
The Oregano template has four categories: contact, product, about, and main page. Its portfolio website, agency, or business website designs. This website template is designed for the web, with a resolution of 820x1600px, and compatible with Photoshop and Sketch.
13. Creatives Web Template
You can download this PSD file free for a creative digital website template which can be used to showcase company portfolios and make websites for creative agencies. This PSD file comes with well-named and organized layers, which are easy to open and can be fully customizable in PSD format.
14. ONAIR2
With Onair2, you can create a radio station website for free using Photoshop and WordPress code. The modern, minimal style and seamless integration with Photoshop are built right in. This PSD was designed with Photoshop CS6 and requires Photoshop CC. It includes five PSD template sets and a Typography and color guide. The PSD offers a solid, consistent design.
15. Minimo
Minimo is an elegant yet minimal blog template designed by Chiara Canadian, a freelance graphic designer based in Italy. With fully-layered PSD files comprising 3 different views: the homepage, full-width post, and a sidebar, this PSD pack offer Easy Customization.
Final thoughts
Those are all the best free Photoshop website templates in 2021. If you need a particular PSD template, you will likely find it above. We would be happy to hear from you if you like our work.