Which is the better Design portfolio platform – Behance or Dribble?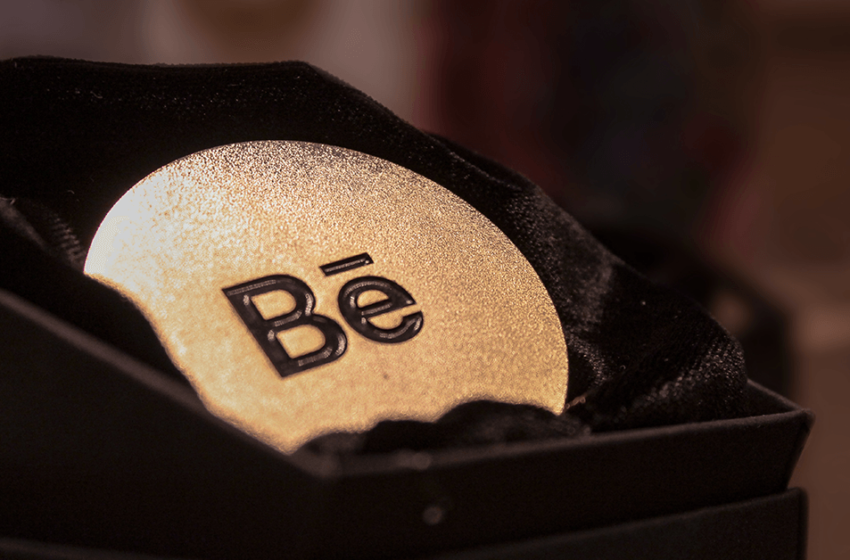 The architecture galleries are usually unassuming but can offer a wide array of possibilities to anyone who finds the key. For designers seeking opportunities, both platforms Dribbble and Behance can serve as a fantastic online showcase, while for those who simply want to watch and get inspired, they can act as mere spectators.
It looks very much the same at first glance but is very different when you go into details. Let's take a look at the similarities and differences between Behance and Dribbble as well as their advantages.
Behance
Behance is an online design community-owned by Adobe. Since it focuses on the design industry, anything connected with Adobe is bound to be good. This is basically a platform where you can build your portfolio online and showcase your work. Through its platform, Behance connects artists directly with clients who can employ them directly. Using this approach, each party saves time – no need for e-mailing or website photo presentations. A client can find everything he needs to know about design from the Behance portfolio.
Dribble
It's a little bit harder, compared to Behance, to use Dribbble. The real difficulty lies in the difficulty of figuring it out. For example, in order to get an account on Dribbble, you must receive an invitation from someone who already has an account on that platform. Essentially, Dribbble is a semi-closed group of designers who are considered better than the majority of members, because simply being a member means you are better. It is all about being honest and brutal. People on Dribbble don't give you a pass unless they feel the same way about your designs.
Behance in Creative Fields
With Behance, you can find creative content from nearly all creative fields. You can limit your search by picking a category or a tag. There are multiple categories of art and design projects for many creative categories, like Food and Fashion Design, Architecture, Art Direction, Fashion, Graphic Design, Interaction Design, Photography, UI/UX, Web Design, which are just the most popular ones.
Dribbble in Creative Fields
According to feedback from users, many of the platform's contents have taken the form of illustrations, animations, micro-interactions, UI/UX design, and web design. There are some drawbacks to Dribbble. For example, users cannot search for products by categories. However, they can make searches by tags. That is why it is important to tag your design pieces when uploading them.
Content on Behance
On Behance, you can showcase your work in much more detail. The platform lets you submit detailed previews of your artwork and design work. In addition, you can include videos, GIFs, links, and descriptions that describe the design concept, the progress, etc. There is also the option to create collections by theme or to mix various artworks in one single preview. The options are endless.
Content on Dribbble
On the other hand, whereas Behance allows users to upload entire projects, Dribbble encourages them to only share snippets or "shots" of their designs. You can only upload images with a size of 400x300px (800x600px for Retina displays), and five images each per day. The limitations force you to work harder. There are fewer chances at each shot, so you might take them much more seriously.
Behance Social Interactions
Even if you're a guest, Behance lets you appreciate a project, as well as write comments under each piece once you're signed up and you can mention other users by using the @ sign. On Behance, users can also send each other direct messages. You can send messages one-to-one or group messages with a maximum of ten other participants. There's a limitation on how many messages you can send at the same time to avoid spam.
You can Follow and Unfollow anybody on Behance, but there is a Follow limit of 2500 accounts, so if you can't follow someone, you've probably exceeded the limit, so you need to unfollow other accounts first.
Dribbble Social Interactions
You can only comment on shots on Dribbble if you are a user. Despite the fact you are not required to be a Player in order to like and follow design pieces, you can mention other players by using the @ symbol.
Dribbble has an offer for contact designers, but Scout members get three messages free. Getting in touch with Dribbble via its chat feature will result in your message privileges being revoked.
Job Opportunities on Behance
Adobe Talent comes in two subscription plans: Adobe Talent costs $399 per month, letting you post one new job a month, or Adobe Talent Unlimited costs $1499 a month and lets you post unlimited jobs at any time. Behance has a daily message limit, but messaging is free.
Job Opportunities on Dribbble
A Dribbble employer's package starts at $49 (Basic Search plan) and goes up to $399 (Advanced search plan). Throughout the Basic Search plan, you can search for jobs based on location and skill, and send up to 10 messages each month, whereas Advanced Search gives you access to an incredible amount of features, along with the ability to send unlimited messages.
Conclusion
Regardless of which social media platform you choose as your main platform for promoting yourself, be sure to invest the time and effort necessary to find out what works best for you and what fails. You should not post full designs on Dribbble; it will fail. Don't post snippets on Behance; you'll lose your identity very quickly. Each platform is meant for its own purpose.
Ultimately, all of these platforms serve the same goal of promoting designers and connecting them with potential clients. So go out there, create your work and post it wherever you find it best to share it. And don't be too self-conscious and just wing it.
In order to make it easier for you to understand the differences, we have compared each platform based on a number of important criteria. Hopefully, this will help you to make the right decision.