Top Digital Marketing Trends to Follow in 2021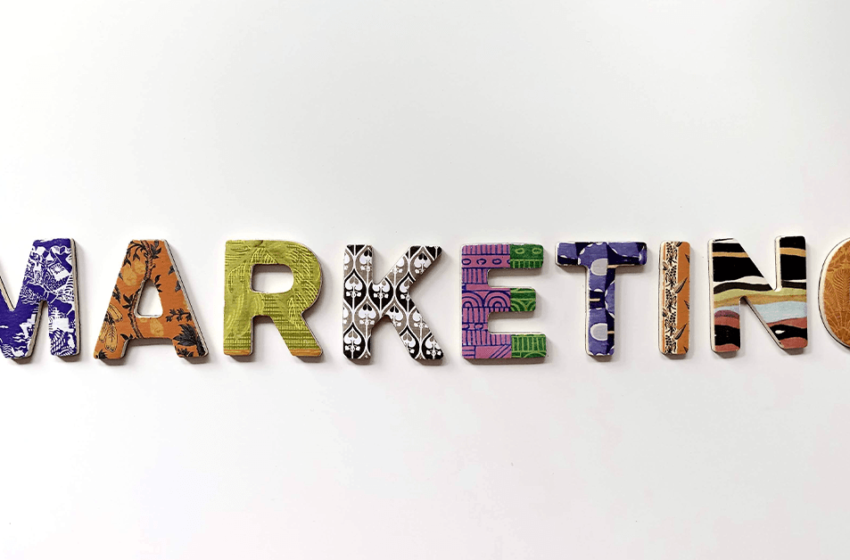 Digital Marketing is constantly analyzing past period changes and pointing out future trends. CoVID-19 has created the transformations for 2021 to cross this analysis. Digital Marketing was impacted in 2020 by the new coronavirus pandemic, which caused pain and loss, but also changed behaviors, technologies, and work styles. The social distance was changing people's behavior, while companies had to improve their digital transformation.
Throughout history, the pandemic has led to new trends or accelerated movements that have already been noted in the marketing teams' work and by people in consumer behavior.
For digital marketing trends in 2021, it seems two distinct trends are almost at odds with one another. The first is the increased human factor, which tackles real issues and creates content specifically tailored to individuals rather than mass appeal, and leads to a more individualized guest experience. Second, the technical optimization area goes much deeper into SEO and campaign structuring —those areas that are hard to see, but that your satisfied customers treasure.
The following is a list of digital marketing trends you can use to give you an edge over your competitors in 2021.
1) Artificial Intelligence
Artificial intelligence may not be fully appreciated yet but it is about to become the most dominant force in the workplace. If it takes over any other simple jobs, it will certainly replace human workers completely.
Businesses can use Artificial Intelligence to analyze consumer behavior and search patterns and to analyze data from social media platforms and blog posts to learn how customers discover their products and services.
Many services will eventually be driven by artificial intelligence, and we already see it in such areas as:
Basic communication
Product recommendations
Email personalization
E-commerce transactions
Content creation
2) Inclusivity
It is clear by looking at the news headlines that inclusivity is important at this time and place in history. A greater number of people today, especially marginalized groups and younger audiences, are seeking a more optimistic depiction of inclusion and diversity in the content they consume and the brands from which they purchase. They do not want to see the same homogeneous content we have been accustomed to for so many decades.
Usually, digital marketing consists of media and subject matters highlighting a wide range of racial, sexual, religious, and other diversity, as well as representation of persons with disabilities and learning disabilities. There are several things you should consider when creating content for your images and videos, including ideas for your social media posts and blog posts, as well as any products you may be selling.
3) Live-streams and an increase in influencer content
Events had to be canceled, and consumers were unable to attend in-person events as a consequence of Stay at Home orders. Having no way to stay in touch with friends and family caused an uptick in people tuning in to live streams, whether they were celebrities interacting with fans or seminars conducted live.
Live video views on Facebook increased by 50% during lockdown periods, while its popularity on Instagram soared 70%. TikTok's use shot up in 2020, and chances are good that we'll see a similar trend in 2021.
Live-stream content driven by brands and media can create trust among 2020 consumers, give them a better understanding of products and help make them more likely to buy. During the pandemic, companies took to Amazon Live to promote their products. Additionally, the live streams could be directly accessed while a viewer was watching, which allowed them to browse products.
4) Ad-blocker blockers
It is also possible that the digital marketing trends in 2021 may not be solely about progress and positivity—they may also involve overcoming obstacles like ad blockers. Many marketers, including those who use pay-per-click (PPC) campaigns, are eliminating their primary sources of traffic due to the increasing use of ad blockers in the future, which include 27% of Internet users.
Depending on who you advertise to or on which platforms, the damage might be negligible. You want to check the problem—your analytics and ad data should indicate how big it is for you.
Investing in ad blockers may not be the best strategy if your ads come under ad blockers, so don't spend time trying to convince customers to change their preferences. Make sure your advertising budget is targeted to other worthwhile campaigns, such as influencer marketing and sponsored content. Display ads do not do well with younger audiences in any case, but influencer marketing does. Making the switch is therefore advised regardless of circumstance.
5) UGC to enhance the customer experience
User-generated content is anything that your company may want to use in marketing strategies that have been created by your users. The UGC isn't a new concept but is becoming more popular in 2021 because brands now recognize the power of ordinary users' experiences with the brands. That can act as social proof to convince other consumers to try the brand.
It is true that people trust professionals like them more than advertisers and even more than big web influencers. Therefore, this makes them a type of nano-influencer — with little reach, but a powerful influence because they are trustworthy and real.
Consumer participation among brands' channels, including online reviews, social media posts among other kinds of UGC, is a major trend being talked about by Deloitte on the marketing trends for 2021.
6) Local SEO
Google constantly updates its local SEO algorithm, so it's particularly important for local businesses to keep their listings current. It's more powerful than broad SEO in some ways since people searching for a particular type of business with their physical location are more likely to purchase, so it's easier to convert them to customers.
Getting verified by Google is imperative, so you should sign up for Google My Business first. This will help you rank higher in Google search results, and will also allow you to provide additional information about your company to online searchers.
You must embrace local keywords prominently as part of your SEO strategy. Choose your city or town as a top keyword, but don't stop there. Add related keywords to enhance the user experience. Don't forget to mention a famous landmark or quirky claim-to-fame if your city has one.