Mastering Digital Marketing in 2023: The Ultimate Guide
 If you want to polish existing skills or look to learn new skills. Then the Ultimate Guide to Features of digital marketing is the perfect resource for beginner to advanced digital marketers. Digital marketing is full of strategies and insights for business owners, marketing professionals, students, or anyone else who wants to live a dream life.
This guide will help you build or refine your digital marketing plan without the false starts and missteps that come with doing it alone. So what are you waiting for? Get started today and see the difference a well-planned digital marketing strategy can make for your business!
What Does Digital Marketing Mean?
Digital marketing is also named online marketing. The Internet and other forms of digital communication promote brands to connect with potential customers. This includes social media, email, web-based advertising, multimedia messages, and text as a marketing channel. Digital marketing is a necessary piece of any business's marketing strategy. As many people use the internet to find solutions to their problems and research products and services.
Why is Digital Marketing Important?
Digital marketing has become increasingly important in recent years because of how accessible digital channels are. In fact, in April 2022 alone there were 5 billion internet users globally.
From text messages to social media, to communicate your target audience there are many ways to use digital marketing tactics. Additionally, digital marketing is a cost-effective marketing technique for small businesses. Because it has minimal upfront costs.
Why should we use digital marketing?
A digital marketing strategy is an overarching plan that will help your business achieve specific digital goals. Such as increased web traffic or improved conversion rates. This is done by carefully selecting the mediums you use to reach your target audience. You may have heard the terms "digital marketing campaign" and "digital marketing strategy" used interchangeably, but there is a difference between the two. 
Digital marketing campaign
A digital marketing campaign is a shorter-term effort that supports your overall strategy. For example, you could launch a social media campaign to increase brand awareness or run a targeted ad campaign to generate leads.
What is a digital marketing strategy?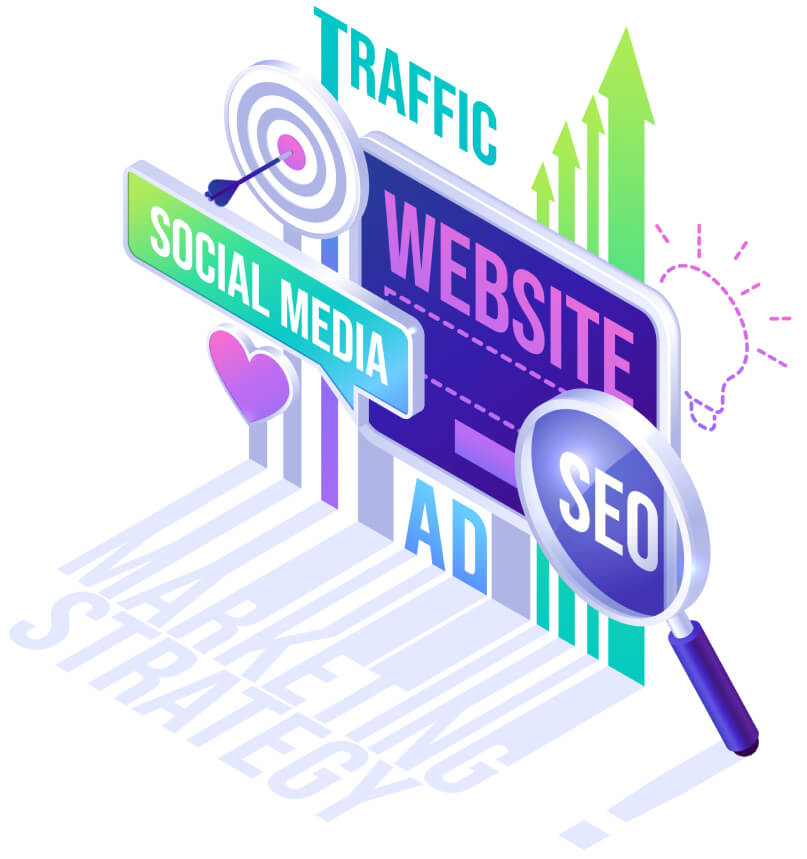 Digital marketing campaigns are the actions you take to move closer to a specific goal as part of your digital marketing strategy.
For example, if you're trying to generate more leads through social media, you might run a digital marketing campaign on Twitter. You could share some of your best-performing gated content on Twitter to generate more leads. It is the part of digital marketing strategy.
Types of digital marketing 
Offline Digital Marketing
Radio Marketing
Over 100 years ago, the world was shocked when the first-ever radio broadcast took place from the Met. Now, a century and hundreds of thousands of radio hours later, the radio is still relevant in society. While some listeners navigated the transition to the internet, others still listen to traditional devices.
For those wondering whether you should still focus your marketing budget on radio, be aware that around half of the population listen to internet radio at least once a month. As long as you understand your market and understand what sort of numbers are likely to hear your ads, there's no reason why radio marketing can't form part of your digital marketing strategy.
TV Marketing
As the final type of offline digital marketing, we can't forget trusty television. It's fair to say Netflix and YouTube have contributed to the downfall of live TV, but this isn't to say it's entirely useless. According to Statistica, the average American still spends around four hours watching TV per day.
Unfortunately, the downside to TV ads is that they aren't targeted. During one advertisement, 35,000 could watch yet only 14 be interested. Although this is a dramatic example, it perhaps doesn't live up to the tools we have to target specific audiences these days.
Online Digital Marketing
What are the best platforms and marketing strategies if you want to talk about more popular online digital marketing? We have described below: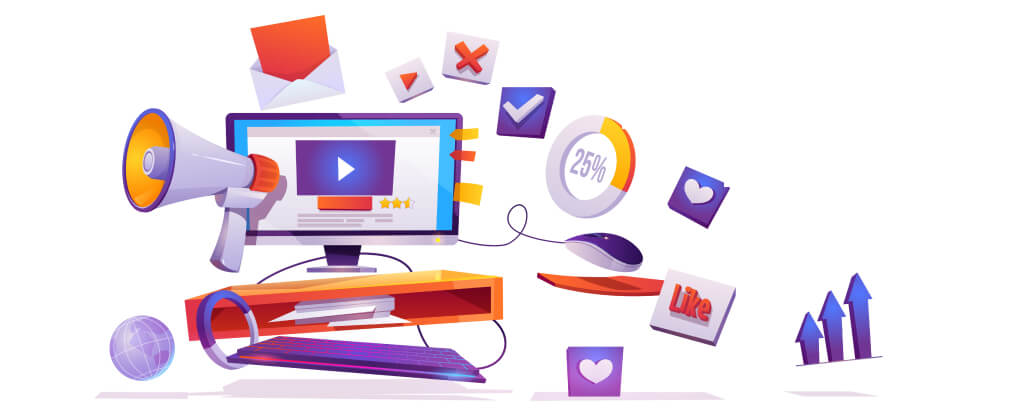 SEO (Search Engine Optimization)
Just as the name suggests, this is the process of improving (optimizing) a website to rank higher on search engines such as Google. If you sell books in Los Angeles, for example, you want your name to appear on Google and Bing when prospective customers type 'Los Angeles bookstore' or 'book shop Los Angeles'. With SEO, the content can be optimized on a given web page to ensure it appears in the first couple of pages for important searches.
These days, this is the best form of organic traffic your website can receive. Once the link reaches the first page, you just need to maintain this position and people will continually find your service.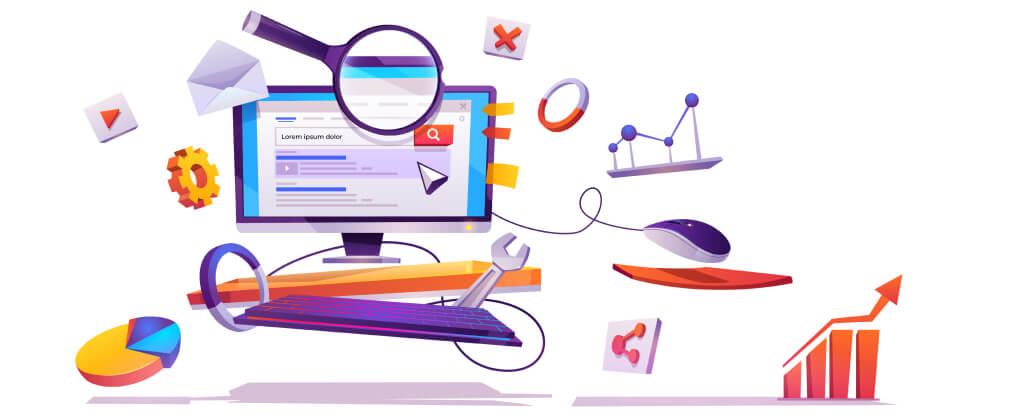 SMM (Social Media Marketing)
Let's face it, social media has taken over the world. If you want to increase brand awareness, come across as a market leader, generate leads, and communicate with customers, these platforms need to be utilized. Based on the number of users and the possibility of finding your target audience easier, we recommend you go for Facebook, Twitter, Instagram, Snapchat, Pinterest, and Linkedin.
Affiliate Marketing
 Still enjoying growth even in 2019, affiliate marketing will see individuals receive a commission for advertising products on their YouTube channels, blogs, or social media profiles. If you want to increase awareness, you may be able to convince a personality in your niche to sell your products on your behalf.
Why not contact somebody with a camping blog to see if they want to earn a commission for selling your tents? There is always a chance for affiliate marketing regardless of the type of your industry.
Content Marketing – The King Of Online Marketing
In the past, creating a website was all about getting the brand name out into the world, and doing all we could to generate interest. These days, it seems consumers are looking for something more and this has opened the door for:
Infographics
Blog posts
Online brochures
eBooks
White papers
Articles and guides
If you can create genuinely interesting content (while also including keywords for SEO purposes), your brand will get the awareness it deserves. Furthermore, you display your knowledge, share the content on social media, and combine two different marketing strategies into one.
PPC (Pay-Per-Click) Marketing
With platforms like Google AdWords, the next online digital marketing solution allows websites to pay to appear in LinkedIn-sponsored messages, Facebook ads, and Twitter's promoted tweets. After setting the price you're willing to pay to appear, your ad will show to internet users and this is a great way to target those who show an interest in your field.
Email Marketing – Yet Alive
Email is, however, alive! It seems to be making a grand return in 2020. The typical 'sales' emails may not work anymore, but emails can still be great for promotions, follow-up messages, subscription-based newsletters, upcoming sales, interesting content, and more.
Conclusion
The growth of digital marketing has been explosive since the year 2000. The industry has been growing at a rate of 10% per year. This is proving helpful for many small businesses to get the exposure they need. If you are the owner of an independent business, you will be able to take advantage of these changes in the industry.
In today's digital economy, it's nearly impossible to be successful without a solid digital marketing strategy. The good news is that digital marketing is no longer reserved for large companies with huge budgets. Everyone can take advantage of digital marketing to improve their organic growth in 2023 with investment and hard work.